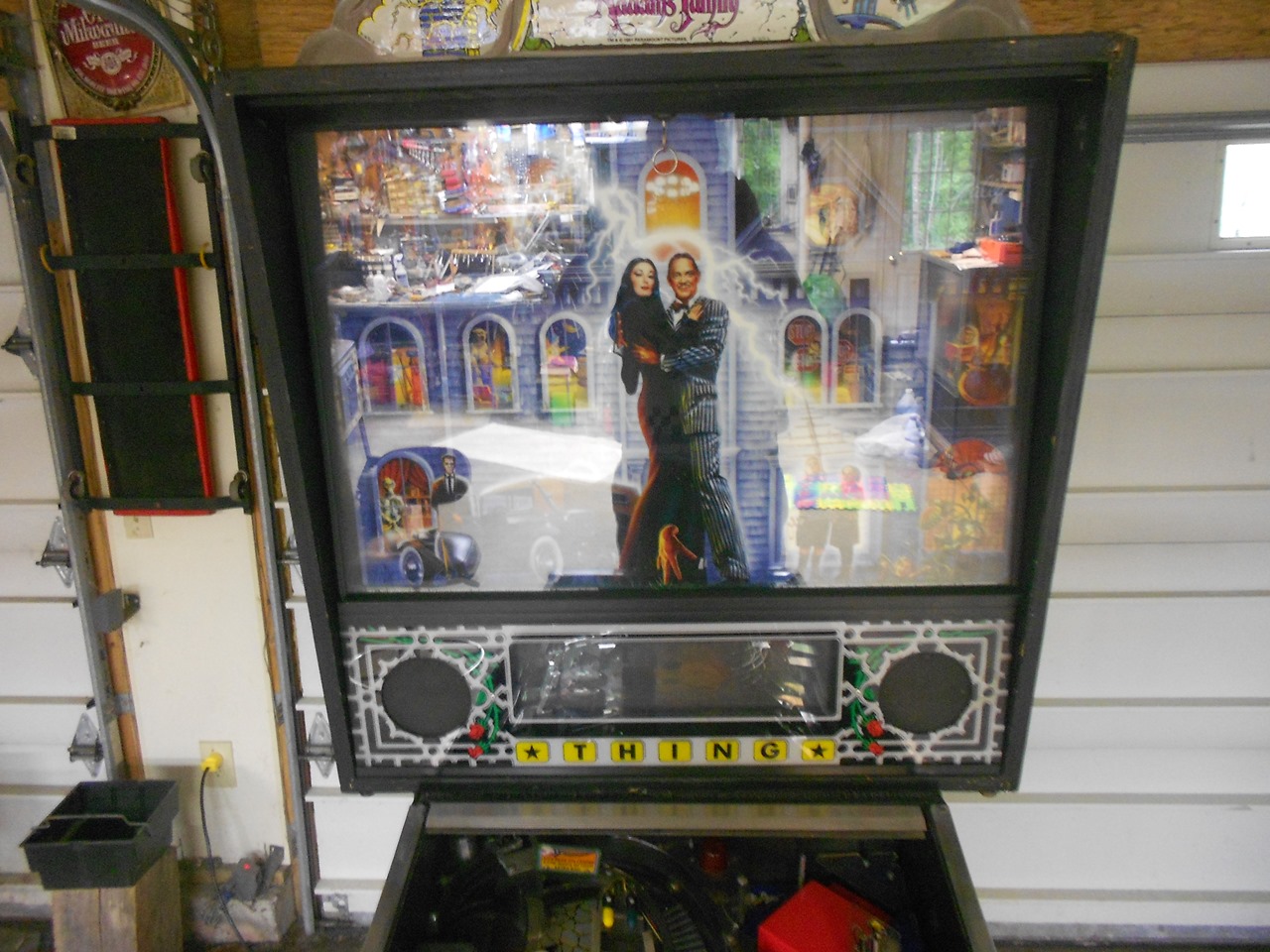 Addams Family Pinball Machine
in 100% working order and has had all electronics updated and mods made for reliable operation.

Game has not yet been shopped, and will be detailed and modded to the buyers request.

Any changes, toys, LEDs, kits can be requested while the playfield is apart being meticulously cleaned and polished.

Here is your chance to own an Adams Family Game done the right way and the way you want it.

Please see pictures of the game in its raw stage (prior to it being shopped). Game will be shopped to the customer's specifications.
~Game is Sold. Thanks for looking!