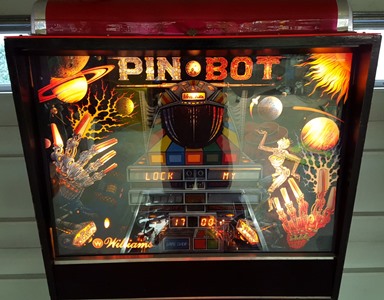 Williams Pinbot Pinball Machine

– For Sale
Recently shopped, new lights, rubber, flippers rebuilt. Games plays 100% and everything adjusted for optimal play and game functions as it should. Two ball multi-ball game.
Game is fun to play and collectible. Great addition to a game room.
Delivery available for a reasonable fee.
SOLD ~
$1700.00

obro
Thanks for looking.