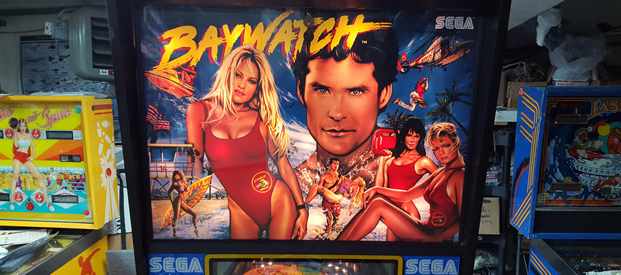 For Sale Sega Baywatch: Classic pinball machine. Game is HUO (Home Use Only), meaning it was not vended or out on route ever.
Includes original purchase receipt. Game has 621 games played on it. Game looks like new condition, playfield, cabinet and backglass are close to flawless.
Game has been cleaned, waxed and polished. All electronics brought up to snuff, diagnostics run, switches tested and all passed. New rubbers, lights, flipper bushings and balls.
This is a 1-6 player machine with 5 ball multiball capability, meaning you can play 5 balls at the same time.
Here's your chance to own virtually a new game at ½ the cost. Game plays and looks like it is new and is a great addition to a game room.

SOLD: $2400.00
Thanks for looking!