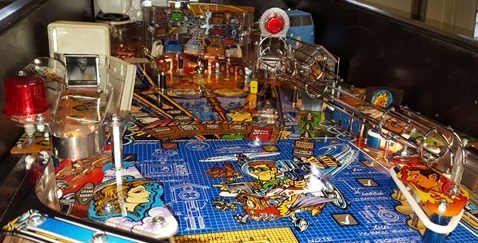 For Sale Williams Junkyard Pinball Machine.
Arcade pinball machine. Game looks excellent and plays great. Features a Crane on playfield, toilet that flushes ball, Magic Bus, doghouse with attack dog. This is a 1-4 player machine with 4 ball multiball capability.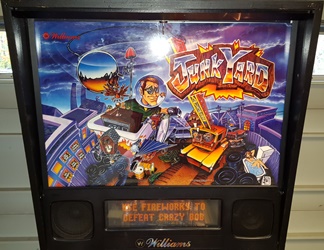 Game has just been shopped meaning cleaned, waxed and polished. The game is stripped down to the playfield to do this, so everything gets checked. All electronics completely checked out, diagnostics run, switches and tested for optimal play. New rubbers, lights, flipper bushings and balls.
Cabinet is excellent along with the playfield and backglass.
Game plays and looks awesome and is a great addition to a game room. Come test drive.
SOLD:
$3200.00
Thanks for looking.