Star Trek Next Generation Pinball – Williams 1993:
Game looks great and plays like lightning! Game has been totally shopped. Game was with previous owner since 1998.
Playfield completely stripped, cleaned and polished. All metal buffed. Game has new lane guides installed up top and new rubber and posts throughout the playfield. Subways taken apart and cleaned.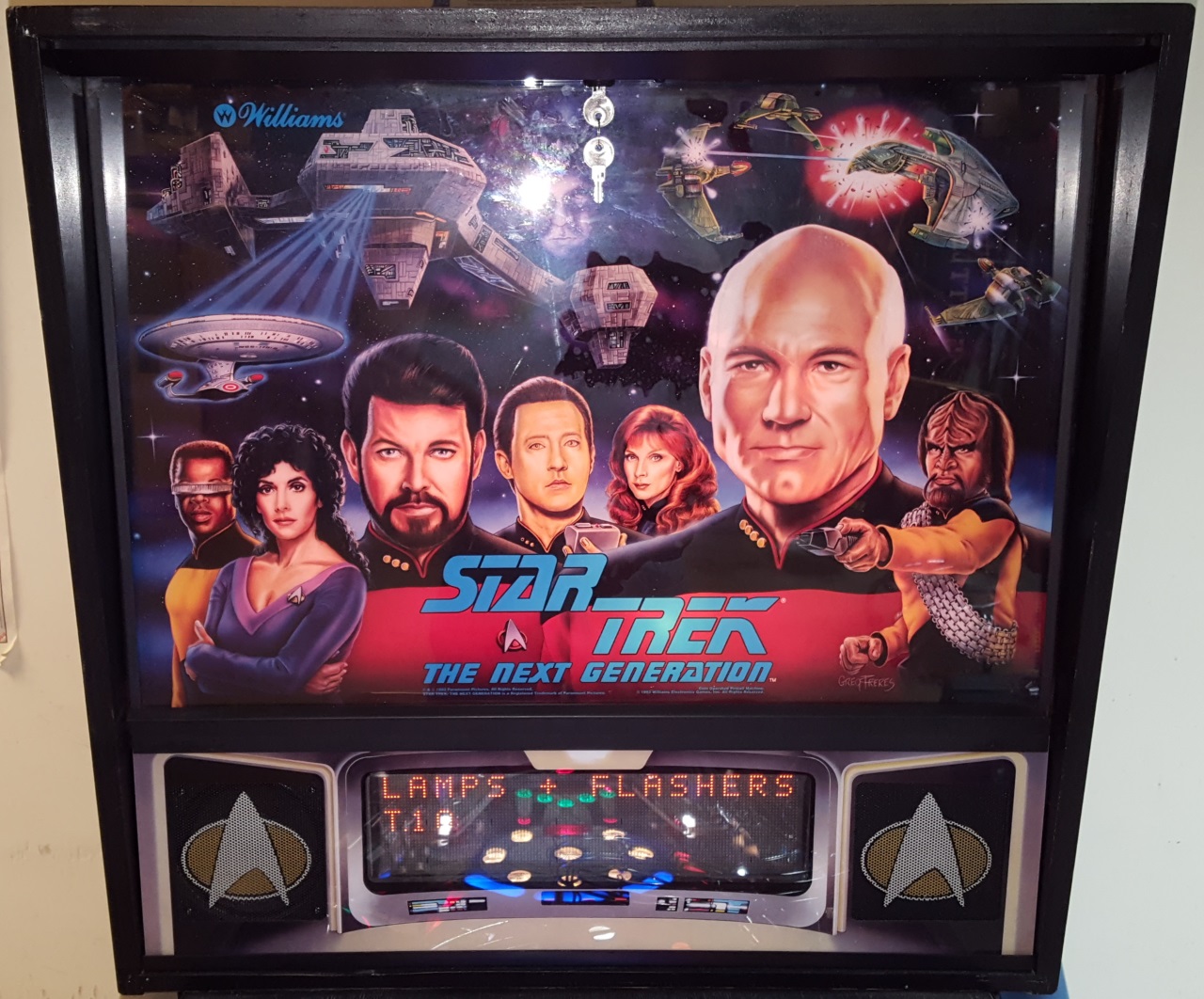 LED lighting installed throughout the playfield and at flasher locations in the head. Playfield does not show any signs of wear. Cabinet is also in very good shape with no visible fading of the cabinet.
New flipper bats. Flippers have been rebuilt with new bushings and sleeves all the way around. Flippers are strong. Cannon Shooters serviced and lubricated.
All switches adjusted so the game plays optimally. No errors on Boot. Latest ROM L7 installed on CPU. New battery pack installed off the CPU board.
Can be delivered for a reasonable fee. Call between 5-9pm.

$4500.00
or best reasonable offer. Not interested in trades.